Tours from Marrakech – 4 days Excursions to Desert
We can also arrange desert tours such as departure and arrival in Fes, from Fès from Marrakech, or Marrakech from Fes.
1st day<Staysing Ouarzazate>
You leave the hotel at Maarrakesh before 7 o'clock. Sceanery is changing one after another and the pass reaches Haut Atlas.
Terraced fields spread out on the cliff far away from the road when you go over one of the highest pass, Tizi-n-Tishka.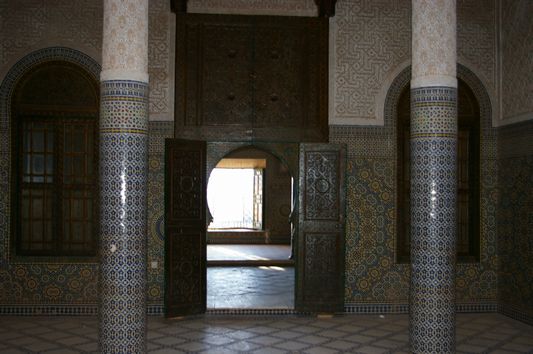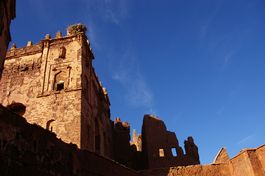 After visiting Kasbah Telouet, I passed through the Ounila valley and arrived at Ait Ben Haddou in the afternoon. Ait-Ben-Haddou is a representative ksar and a world heritage listed by UNESCO.
You pass around Ouarzazate around 3 o'clock and drive the Kasbah way through the village of El Kelaa M'gouna where the roses bloom if it is spring. On the first day of the tour, you stay at a hotel around Dades Valley
2nd day<Staying in a tent in the Merzouga Desert>
Let's leave your hotel for the Merzouga Desert around 8 o'clock and visit the Gorges du Todrha.
At last you target the desert after eating lunch.  The road changes to a dirt track and you arrive at your hotel.
After taking a rest with mint tea you get to the campsite in the desert, your today's accommodation after a 2-hour camel ride. Your time in the desert might be the most memorial day in your life. At night stars almost overflow from the sky on a fine day.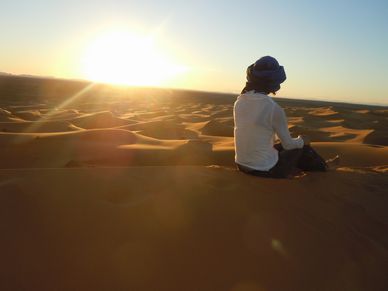 3rd Day <Staying in an auberge in the Merzouga Desert>
Wake up early morning and look at the sunrise in the desert. You spend a cheerful breakfast time like picnic. You leave your tent for the hotel early morning, then drive long way. There are many shops selling marble products on the way to Erfoud. You can time-trip there.
Furthermore, you pass through Tafilalt, Bougafer 's Massif, Tazzarine, then you see the majestic Dora Valley. The view like the Grand Canyon spreads. You arrive at Ouarzazate in the evening. Overnight in Riad in Ouarzazate.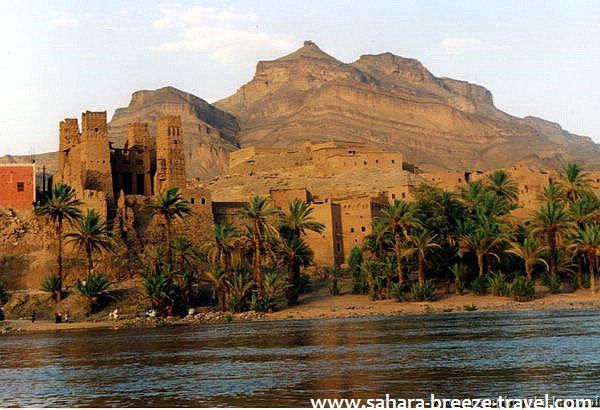 Kasbaha of Darr Valley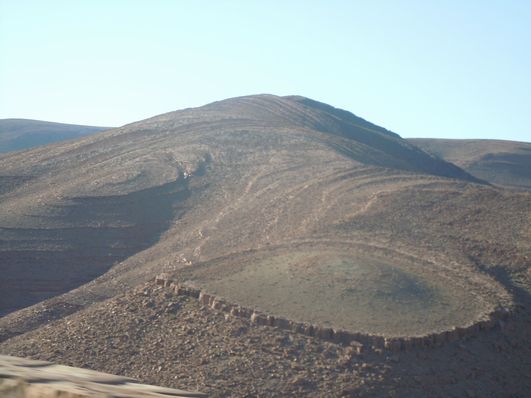 4th day
You go over the Tizi-n-Tishka Pass and see the beautiful Atlas Mountains. You drive the mountain road that lasts for 4 hours to Marrakech.